This tutorial describes the product configuration file and the deployment of Eclipse applications. It also covers features.
You could group your plug-ins into a custom feature. This is not required and an definitely and overhead if you only have one plug-in but in this exercise you learn how to do it.
Create a new feature project called com.example.e4.feature via the File  New  Other…​  Plug-in Development  Feature Project entry. The following screenshot shows the first wizard page.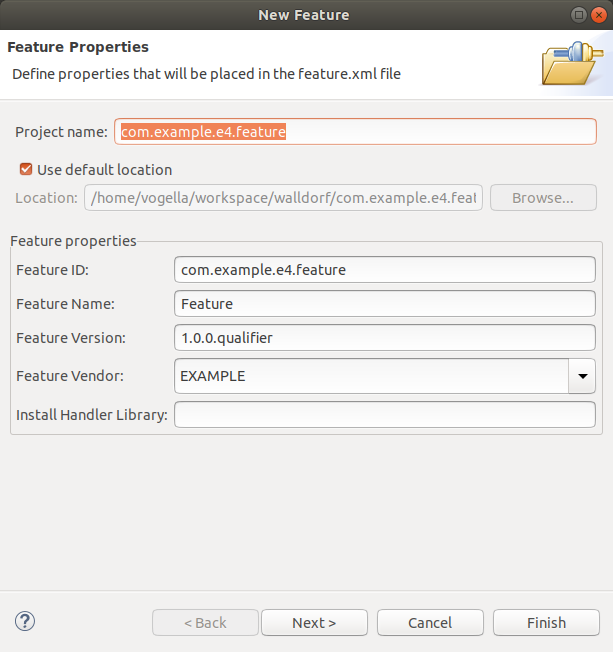 Include the com.example.e4.rcp plug-in into the new feature.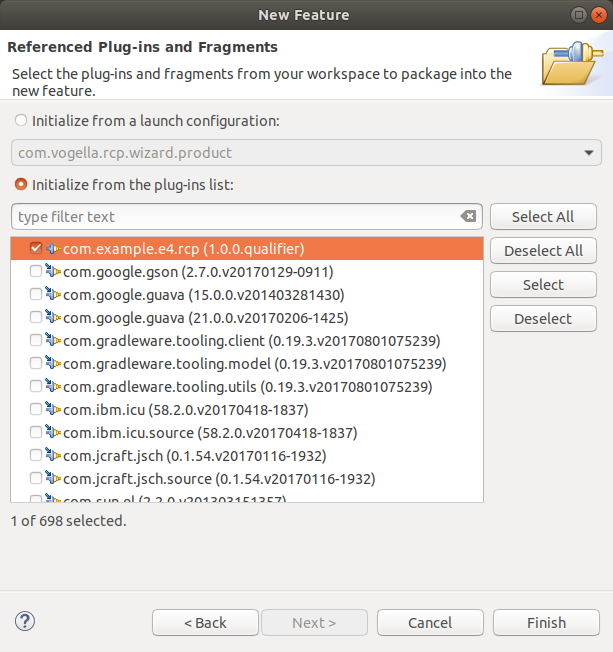 While you could leave the .product file in its current location, a command line build will expect it in a separate project. Create therefore a new project of type General named 'com.example.e4.product' and move the product file to this project.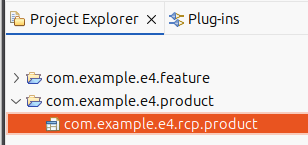 Also ensure that the ID field is set, this is also required for a command line build.
Ensure that the .product file is open. Select the Overview tab and ensure the plug-ins and features option is selected.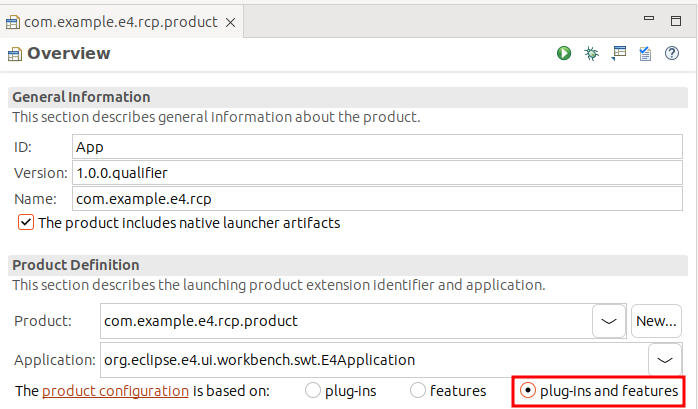 Switch to the Contents tab in your product editor. Add the following features to your product via the Add…​ button.
com.example.e4.feature

org.eclipse.e4.rcp
| | |
| --- | --- |
| | The Include required Features and Plug-ins automatically will include the dependencies of the e4 feature. |
Start your application via the product configuration file and ensure that the application starts correctly.
If the application does not start, check:

that you start your application via the product configuration and NOT with an existing launch configuration. This ensures that your new product configuration is used.