Tracing Eclipse components. This article describes how to trace and perform performance analysis on Eclipse plug-ins and RCP applications.
This article gives pointers how to analyze Eclipse performance issues.
One of the things not covered in detail is the creation of performance traces via the PerformanceStats class. See Gathering performance statistics for more details. Also the projects runs frequently automated performance tests see automated tests to continuously run benchmarks.
The Eclipse IDE includes an interactive UI performance measurement feature.
You can activate this tracing via Window  Preferences  UI Responsiveness Monitoring
If activated, a stack trace is written to the Error view, in case a UI freeze occurs.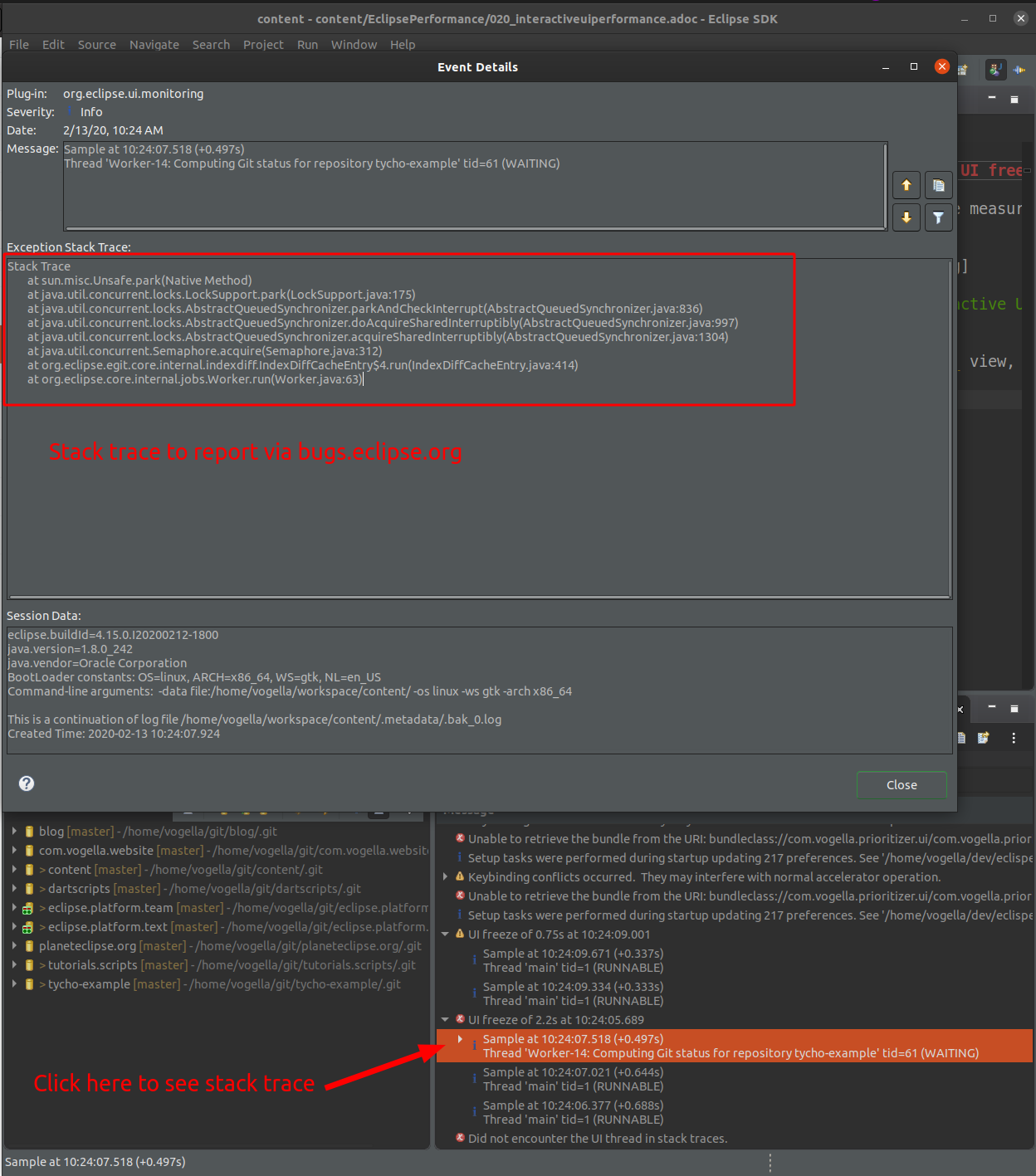 To activate Sleak, you can use the Tracing tab in your Eclipse runtime configuration.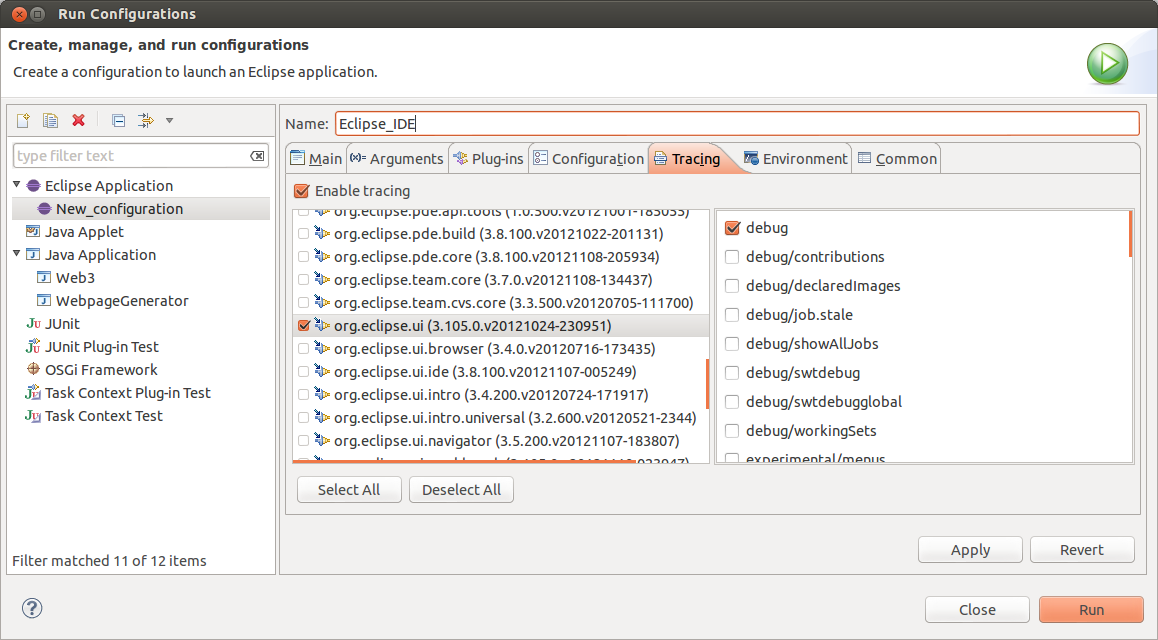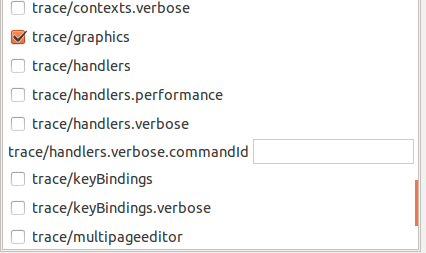 Alternatively you can also activate it for your Eclipse IDE. For this you have to start Eclipse with the -debug option from the command line. You also need to create a .options file in the Eclipse installation directory with the following entries.
org.eclipse.ui/debug=true
org.eclipse.ui/trace/graphics=true
If you start your Eclipse IDE, you find the Sleak view under Window  Show View  Other …​  SWT Tools  Sleak.
Sleak allows you to take a snapshot and create a diff. Clicking on Stacktrace gives you the stacktrace in which the resource was allocated.